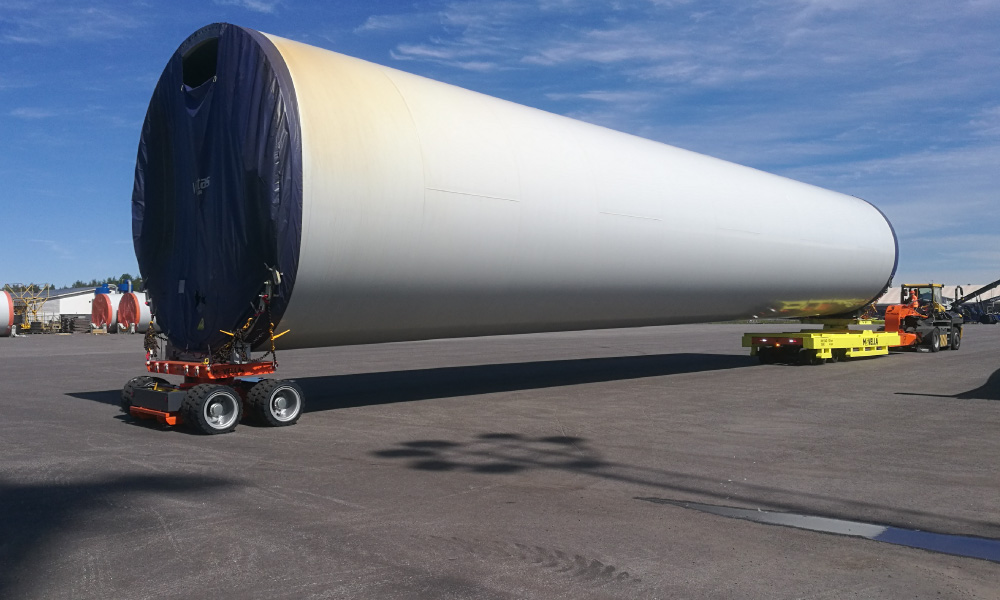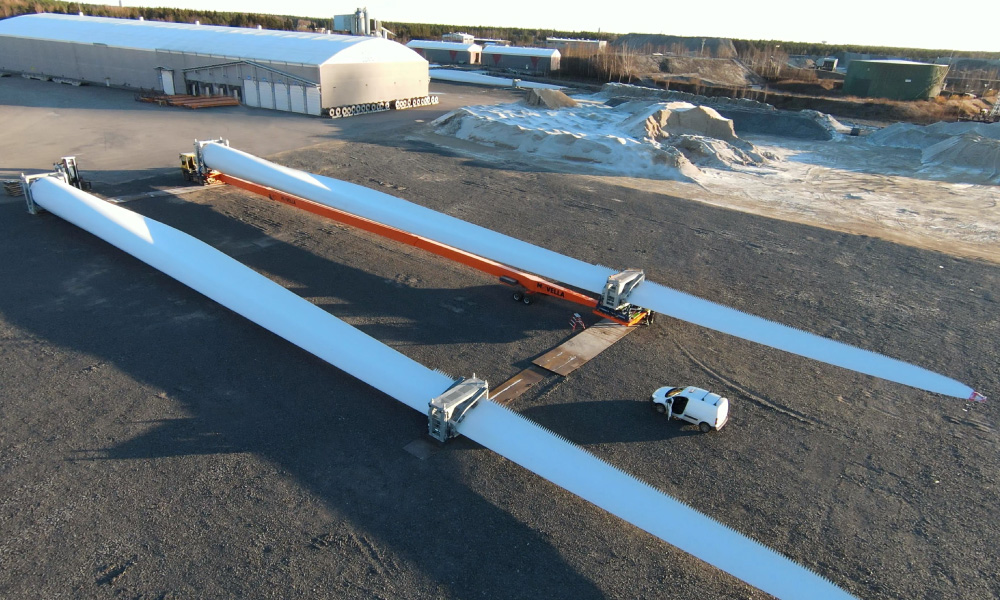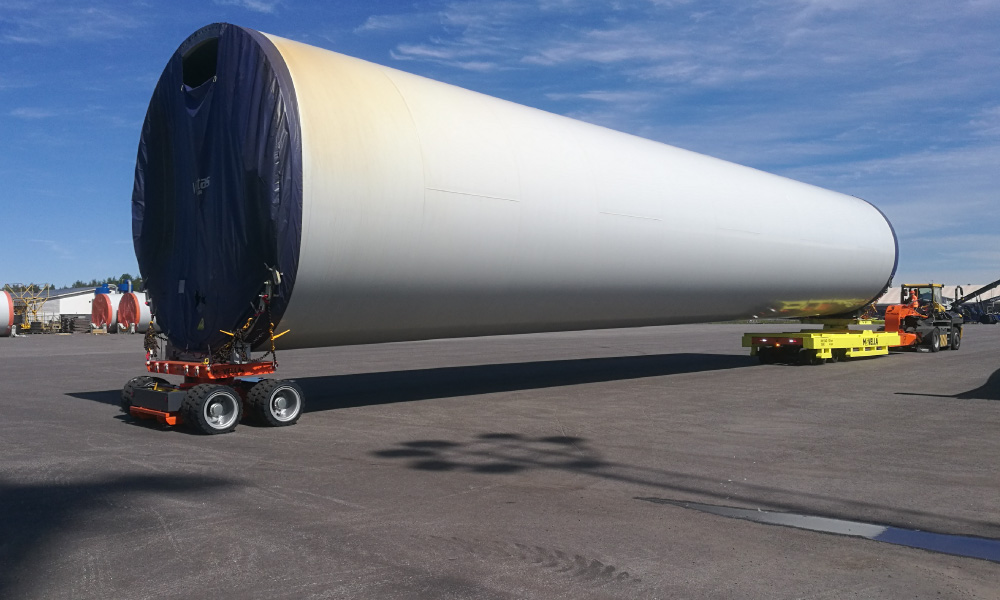 Wind Energy Logistics
Innovative translifter-based concept is the safest and most cost efficient way to transport wind tower segments, nacelles and other heavy wind turbine components inside port areas. For windturbine blades the Movella blade transporter is the best choice.
How to use the translifter in wind turbine logistics
One translifter and three cassette+dolly pairs create a non-stop system where waiting times are eliminated.
What kind of equipment do you need?
For tower segment handling you will need a terminal tractor, a Movella translifter, three Movella cassettes and three Movella dollys. For nacelles you will need a terminal tractor, a Movella translifter and general cargo cassettes. For nacelles you can use the the same terminal tractor and Movella translifter as used for tower segment handling.
Equipment needed
for tower segment handling
Equipment needed
for nacelles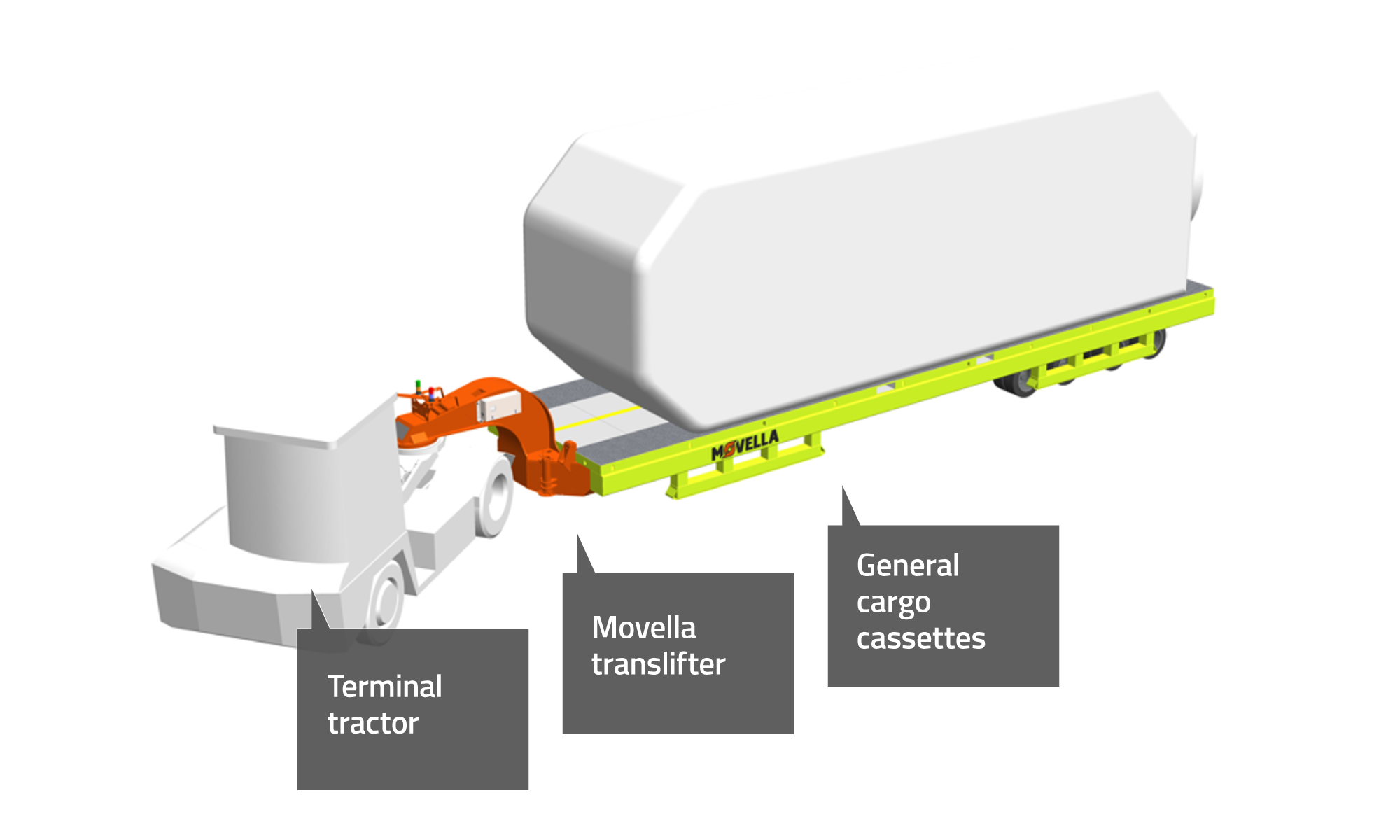 Why use Movella translifter in wind turbine transports
Improved safety compared to transporting with two reachstackers
Higher working efficiency because concept eliminates waiting times from drivers and crane operators
Much more economical, safer and easier to operate than with reachstackers or road trailers
Steering makes it is easy to drive in tighter areas
Same translifter can also transport nacelles and other heavy cargo on cassettes
Robust construction needs very little maintenance
Why use Movella blade transporter
It is much faster, safer and cheaper than transporting blades with two reachstackers
It is more economical than transporting blades with road trailer
Steerable axles makes it easy to operate
Fast loading and unloading thanks to well designed load support areas
Robust construction needs very little maintenance
Can be pulled by any standard terminal tractor
Has a battery operated hydraulics for steering and does not need any connections to terminal tractor
Movella Blade Transporter
Movella Blade Transporter is a trailer with a telescopic length adjustment and steerable rear axles.